15th September 2021
10k walk success at Blackbushe airport.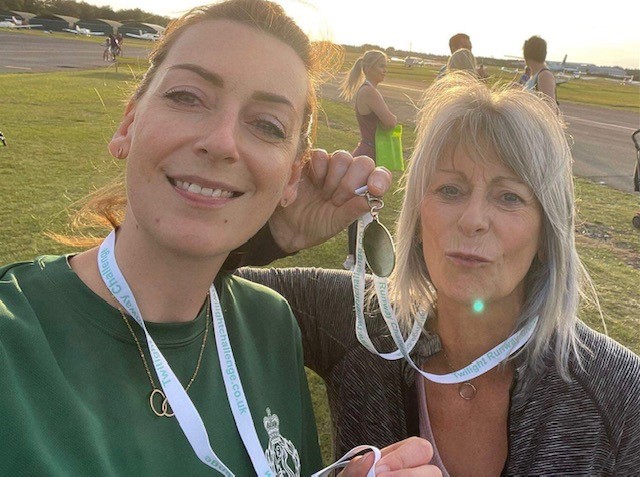 Thanks so much to Hannah and Christine for taking part in the Twilight challenge on Saturday at Blackbushe airport, Camberley. They completed a 10k walk and raised a lovely £465 for the Samson Centre.
Thanks to everyone who supported them with their fundraising.