Join us
Whether you have been recently diagnosed with MS or have had it for some time, the Samson Centre is here to support you. We don't charge any joining or membership fees – we only ask for voluntary donations towards our running costs, if you can.
To become a member please contact us and speak to Jackie, Centre Manager. We will arrange for you to visit the Centre, meet our staff and have a chat about what we can offer you. As a member you will have access to physiotherapy, gym classes and oxygen therapy, and will be part of a friendly community of other people with MS.
You do not need a referral from your doctor or specialist and there is no catchment area. If you can get here, we can help you! Having said that, most members use our facility once or twice a week so you need to be comfortable travelling to Guildford on a frequent basis.
Because of demand most members can attend a maximum of two sessions or classes a week, and sometimes there may be a waiting list. To find out more, please give us a call.
Please note. We have a private Facebook Group for our members. Click here to join.
Keep up to date
This Website is the focal hub for information all in one place.
Facebook
We have a public Facebook page as well as a private Members Group. Click here to join us.
YouTube
Our YouTube account is where you will find all of the Samson Centre videos in one place. Including a series of gentle home exercise videos for people living with MS or limited mobility. You can watch our videos here.
Instagram
Dedicated to our supporters, volunteers, fundraisers & donors. All the photos we have, in one place, showing some of the amazing people and the things they do to help. Follow us here.
Twitter
For our Twitterers to tweet details about the Samson Centre for MS to followers and help spread the word about how we offer physical and emotional support to people living with MS. Follow us here.
How do I go about joining the Samson Centre?

Do phone 01483 459120 or email info@samsoncentre.org.uk to make an appointment for your initial physio assessment or to enquire about oxygen therapy.
Is there a waiting list?

From time to time there is a short waiting list for physio and classes and there is currently a waiting list for oxygen therapy but do phone to find out the latest situation.
Do I need a GP referral to join the Samson Centre?

Not at all – you can self refer, which many members do, or you may be referred to us by a MS Clinical Practitioner.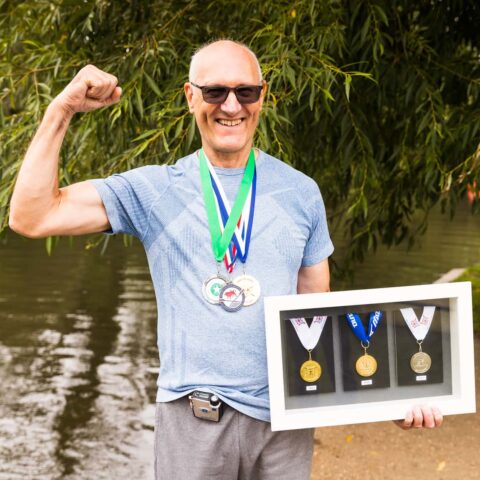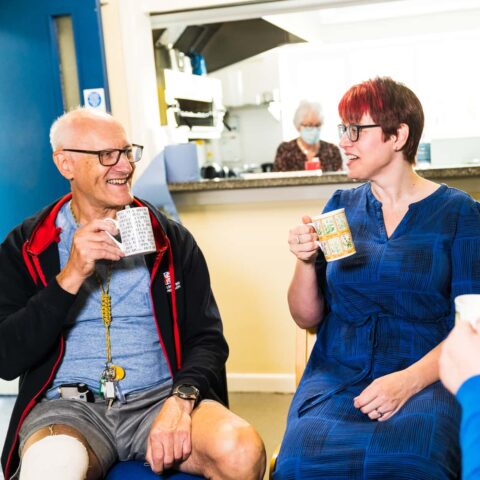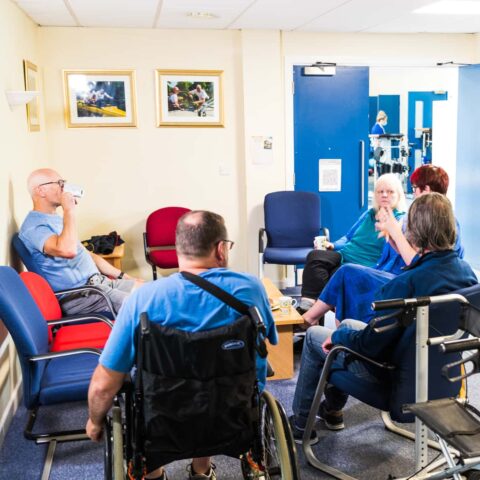 "The Samson Centre changed my life."
Chris Boys
"A place to feel comfortable where people really understand."
"To connect with fellow MSers."