22nd September 2021
130 miles cycle ride completed and over £7500 raised for the Samson Centre!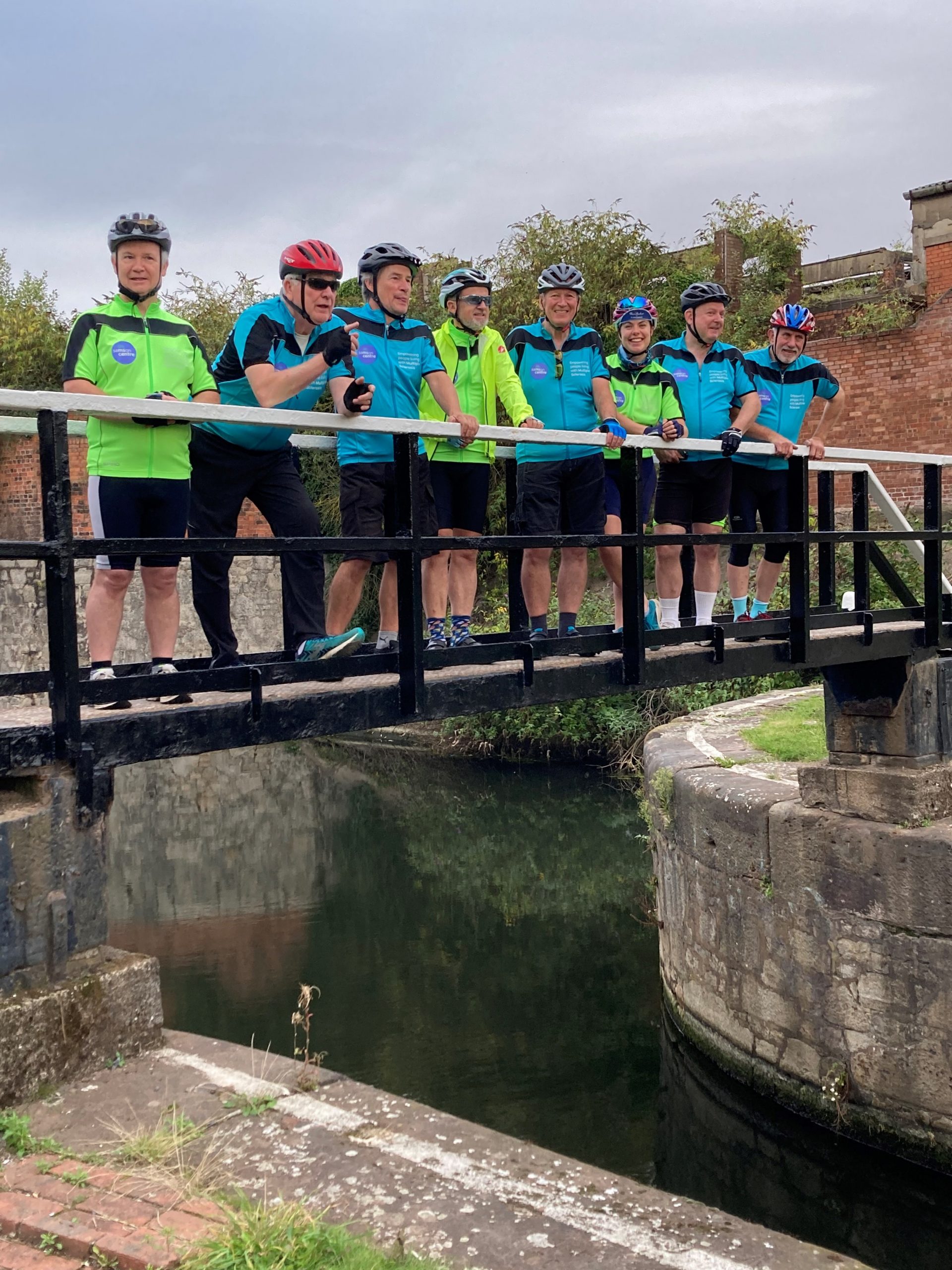 These lovely people took on the challenge of cycling 130 miles along the Leeds to Liverpool canal at the weekend. Before and after photos are shown below. Thanks so much to Derek, Russell S, Keith, Russell F, Damian, Robert, Marc, Aileen and Colette for raising an amazing £7589 so far for the Samson Centre. Thanks also go to Judith for driving the support van along the route.
We hope everyone is recovering well after a long time on their bikes! We are so grateful for what you have done. An amazing achievement.