30th June 2022
A great day on the water!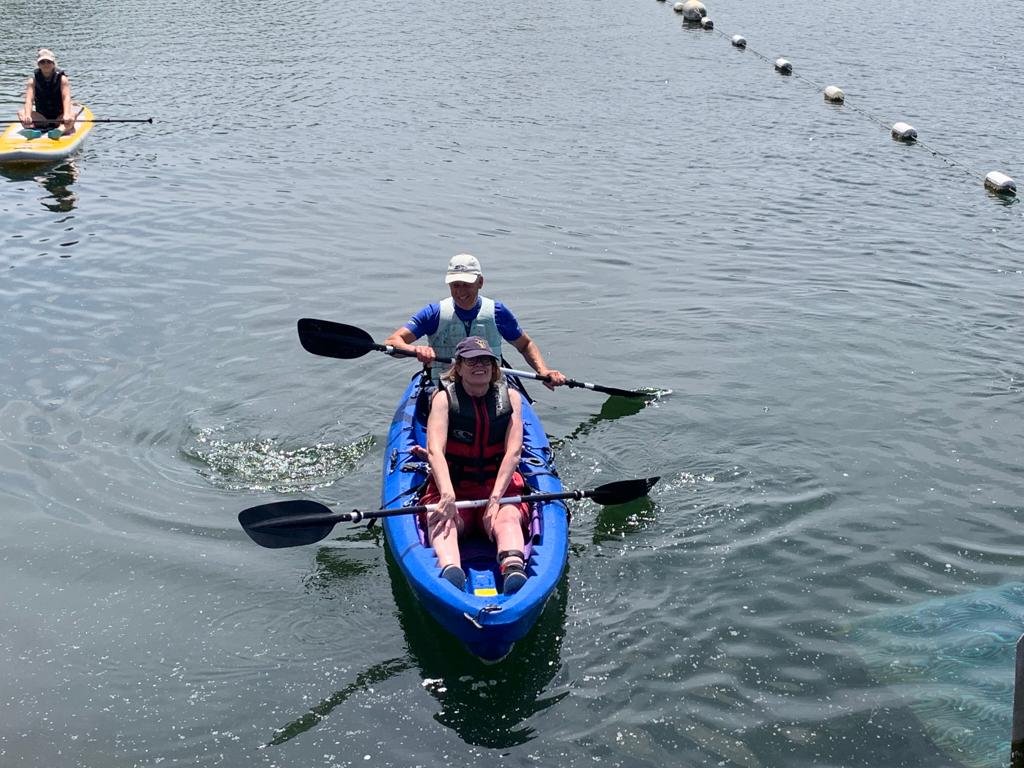 On a beautiful sunny day in June several members and staff made their way to Heron Lake, near Wraysbury. This was to experience kayaking on the open water. Prior to this, members had been training in group kayak sessions at the Samson Centre for many months, in conjunction with the Wey Kayak club. This training had been on indoor, static kayak machines where members could develop key kayaking skills and strength.
At Heron Lake, the kayakers teamed up with the organisation 'Access Adventures' based at an adapted sports centre there. Their months of training at the Samson Centre proved to be great preparation for using the adapted kayaks on the lake. Members were assisted in launching their kayaks onto the water and were guided out into the open water by an instructor. It was a beautiful calm day on the water and the instructor provided tips about technique. Although the sun was very warm, the water was very cooling and there were a few water fights to cool each other down! A tremendous feeling of teamwork and support and it was a fantastic day in a beautiful setting.