17th June 2022
Centre Managers Update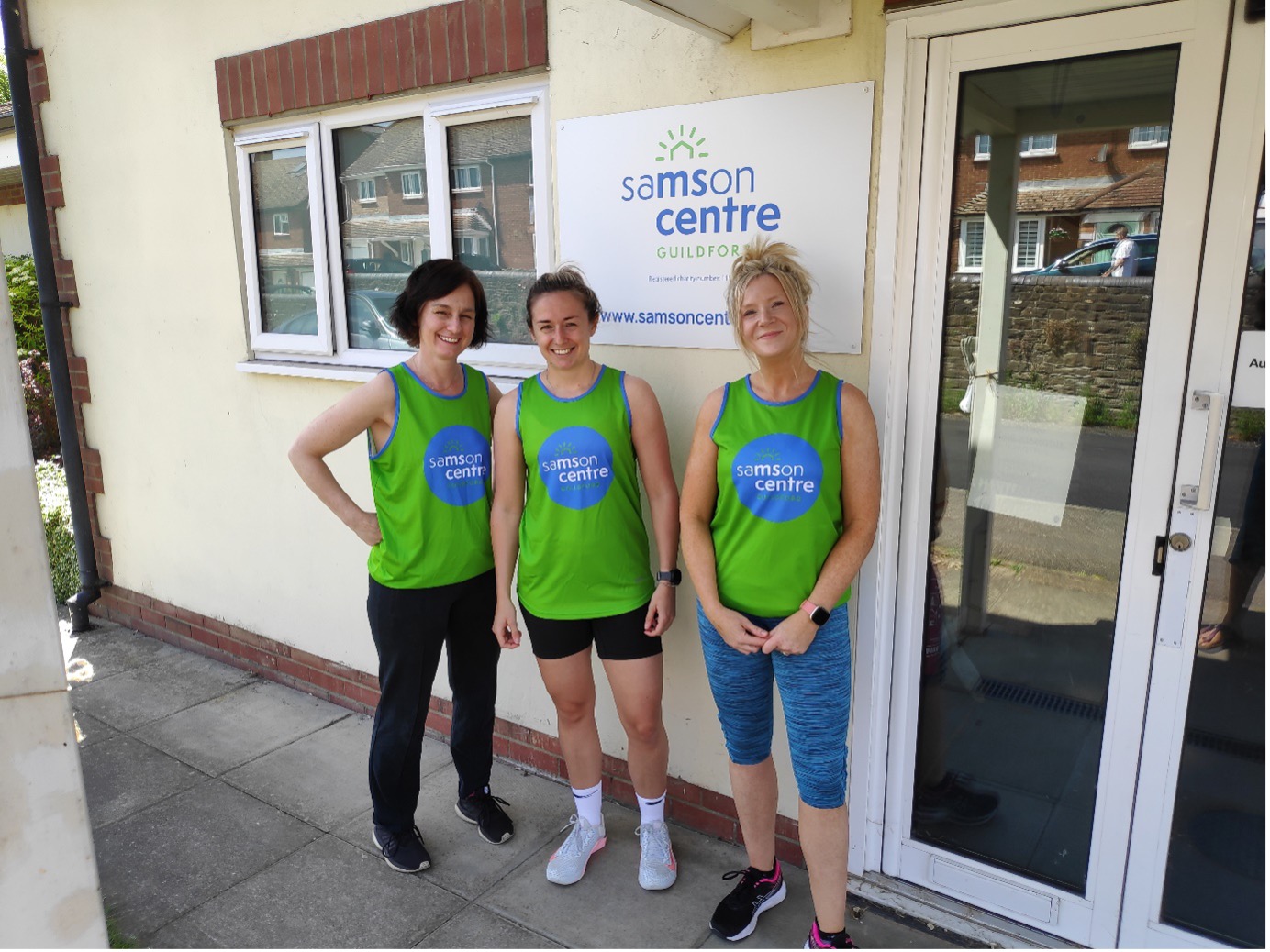 Jackie Payne Centre Manager
I have no idea where the months are going this year and can't believe that we are now in June (at the time of writing this update).
Our many 10k runners are preparing to raise money for the Samson Centre on 10 July by taking part in a huge event in London where runners from a wide range of charities take part. Hopefully running training is going well for all concerned. Don't forget that Maria (physio), Emma W (gym instructor) and Davinia (rehab assistant) are all kindly taking part in this event. The link to their justgiving page if you are able to sponsor them is www.justgiving.com/fundraising/maria-emma-davinia
We have now had our first few street collections for 2022 in Farnham, Dorking and outside Waitrose in Guildford. These 3 collections have raised a total of £912 which is a great help. Our next collection is on Sat 18 June in Guildford town centre. After that, I will need volunteer collectors please on Sat 9 July in Cranleigh, Sat 30 July in Godalming, Sat 20 Aug outside Waitrose, Goldsworth Park, Woking and Sat 10 Sep in Haslemere. All offers of help gratefully received.
Our next cake sale will take place on Wed 15 June. The last one raised a very healthy £400. For the 15 June one, there will also be a raffle of some bottles of wine, fizz and chocolates. Raffle tickets will be sold from 9 June onwards.
The bingo night scheduled for 10 June has had to be postponed until the autumn as we didn't get enough interest this time around.
Gavin (trustee) and I have the job of updating our risk register for the Centre. Well someone has to do it!
Enjoy the better weather everyone and keep coming along for your physio, gym and oxygen therapy at the Centre.