Becky Punter
My Samson Centre experience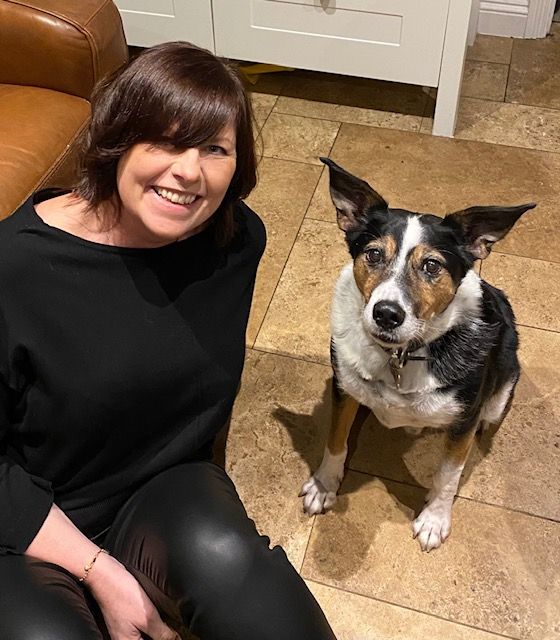 My Samson Centre experience
I was asked to write a piece about my experience at the Samson centre as I am a new and young (I enjoyed that adjective very much) member. So let me tell you a little about myself, I'll try to keep it short…. I am a 51 year old woman with a supportive family including one husband, three grown up boys and a strange rescue dog. I was 'kind of' diagnosed 8 years ago (more about that another time maybe). I decided to leave my stressful job in the NHS to spend more time with my kids and to focus on getting myself well. I've had a few flares over the years but overall got fit, learnt to row, joined a competitive squad and felt good. Then in January 2021 I had a flare that hit me hard. I'm lucky though – I don't have any noticeable disability, my MS complaints are simply fatigue, and a bit of pain, that's mainly it. But this time I could not shake the relentless fatigue. I stopped rowing because I didn't want to let the crew down, I couldn't cope with that kind of pressure. I dropped all the exercise I loved, I stopped seeing my training buddies, I put on weight…. you may know how this goes…..
One day my friends' husband told me I must read this book – Samson Rising. He told me the centre was amazing, he goes regularly to fix the electrics (is that the most unusual referral the centre has had?), but I ignored him, what did he know?! He thankfully persisted and set up a meeting for me with Cyril in the Oxygen suite. Despite having read Johns' book by this point and being blown away with what the centre did, I still thought it wouldn't really benefit me. The centre wasn't for people like me…. I'm just a bit tired and fat! Wow, how wrong was I?! Cyril explained the science of hyperbaric oxygen therapy and I saw people hopping into the single chambers – they looked like me! (I don't mean fat – just able!) Cyril welcomed me and my story of illness so warmly and was so confident that oxygen therapy would help, that I was sold!
Once I started oxygen I met the lovely volunteers. I asked a lot of them why they did this role and had so many answers but they all agreed on one thing – they just loved doing it. For the first few weeks I thought that was a bit odd – they had to do complicated things with dials and buttons and wooshy air sounds, what was so good about that? But once I became a regular I really understood how rewarding it must be to see people regularly, have a chat and a laugh and help people. I found each and every one to be happy and caring, just what I needed. My main interaction was with the volunteers, I rarely had chance to chat to the other members using the oxygen. But I heard many stories of famous sports stars coming in so everytime I heard the doorbell go I'd have a quick look hoping to see Andy Murray! No luck so far but I am still hopeful….
As the year went on I felt the benefits of the oxygen therapy but I still hadn't got back to exercise. How was I going to tackle that problem? I couldn't go back to rowing and my normal gym because my scores on the Concept 2 would be too depressing, and the weights I could no longer lift would be laughing at me ….. I needed to find a 'new' way to exercise again. Also, the 'other side' of the Samson Centre was a bit of a mystery to me – what went on over there? So, I reached out to Jackie and asked if there might be something I could access on 'the other side' that could help me. But I was still very concerned that the centre wasn't for people like me, surely they had more important and deserving people to help? Being ex NHS I really did not want to use resources that others needed more than me. But the ever-positive Jackie said she thought they could help, and that's when the full force of the centre was unleashed on me! After having an extensive physio assessment (with so much compassion for my struggle with fatigue that I nearly cried – but please don't tell Emma, I don't like to show my emotions!), I went to my first pilates class and met people like me! Over a cup of coffee we had a chat and I felt myself relax, these people were lovely! Maybe this was going to be ok…. Now I go to Kayak classes too and enjoy being teased by Paul about kayaking being a better water sport than rowing. I've just started going to the gym, meeting more people again and am looking forward to making this a regular session too.
Whether its help with a piece of equipment in the gym, the offer of a coffee and a chat, or advice from the physios and PTs, the Samson Centre is beginning to change my life (although the fat is still there, that's going to need some more intensive work!). I now exercise regularly which was my original goal, but more importantly I've found a supportive second family with a wealth of knowledge, experience and humour.