2nd October 2023
Jackie's Last Day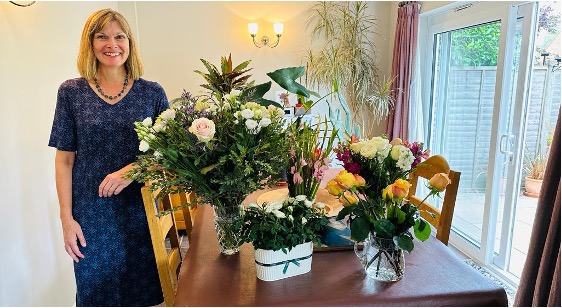 On Friday 8th September The Samson Centre said a final farewell to Jackie.
Jackie had been the manager at our centre for the last 14 years but is retiring to travel and spend more time with her family.   John Hambly spoke of Jackie's dedication and all the wonderful times she has had at the centre.   Dave Kitching also praised Jackie's commitment and expressed his gratitude for all she had accomplished.   Sara, our Lead Physio, thanked Jackie on behalf of all the staff for being such an approachable and supportive manager.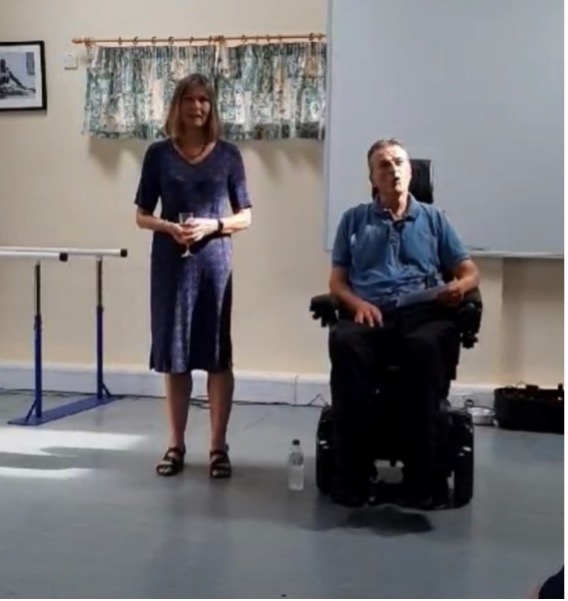 Despite the hot weather conditions, there was a wonderful turn out from our members, volunteers and staff.  Jackie was delighted to see people from throughout her years at the centre.   We all raised a glass and toasted our thanks to everything Jackie has done for us.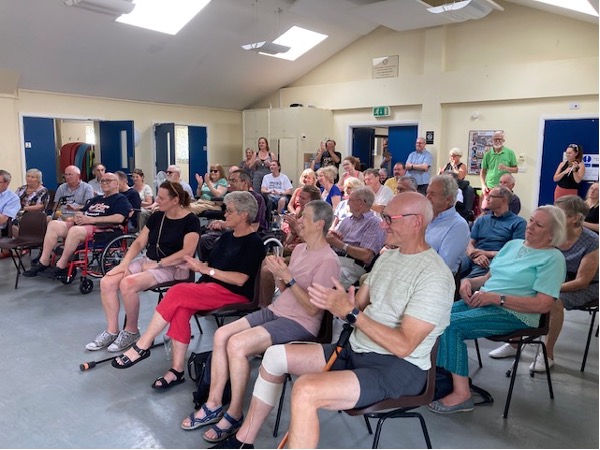 Jackie said:
Thank you so much everyone for an amazing send off and some hugely generous gifts. The Samson Centre is a very special place.
I have loved working at the centre with so many great staff, volunteers, trustees and the best group of lovely members and carers that you could wish to meet.   Thank you for your support over the last 14 years.  I will miss you all very much.