17th June 2022
Physio and gym updates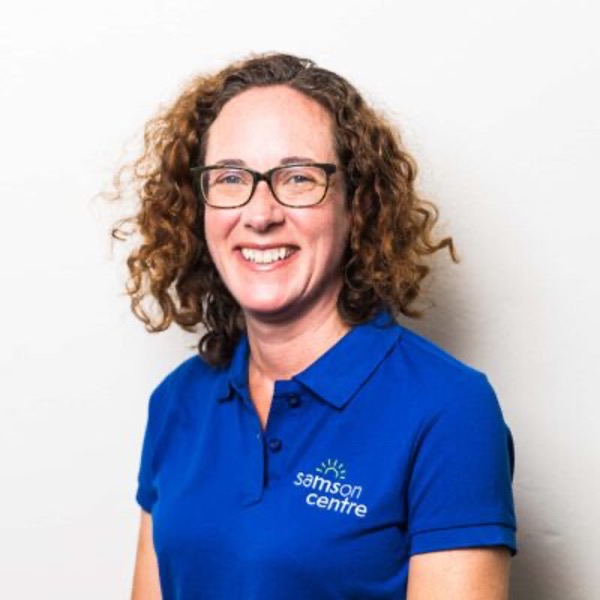 Sara McGowan Lead Physio
We have had a busy few months in the Physiotherapy and Gym service. Our statistics show that we are back to pre-pandemic activity levels which is exciting, it really is lovely to see everyone back to business.
Hopefully the weather will be heating up soon, so just a reminder about exercising and MS in the heat. The Centre, especially the hall and treatment rooms do get very hot in the summer. We have a variety of fans and the option for heading to the gym for the air conditioning if we need it. Please remember to bring along a water bottle and to wear suitable clothing. In addition, allow yourselves a bit of extra time to have a rest and cool down before leaving. We often have increased number of falls at the Centre in the summer and these can happen in the car park – do ask us for help if you need it and we will arrange for someone to come and assist.
We have run a series of Living Well with MS talks including, Life Hacks, Thinking Ahead and Thinking Skills. If you have any other suggestions for new talks, please let us know.
Our next talk will be MS and the Menopause on Thursday 30th June at 2pm.
Physio Emma and Gym Instructor Emma are planning a session at Wheels for All at the Woking Sports Box. A great joint initiative with another local charity. Wheels For All have a variety of different types of adapted bikes for people to try. Do let the staff know if you are interested in coming along.